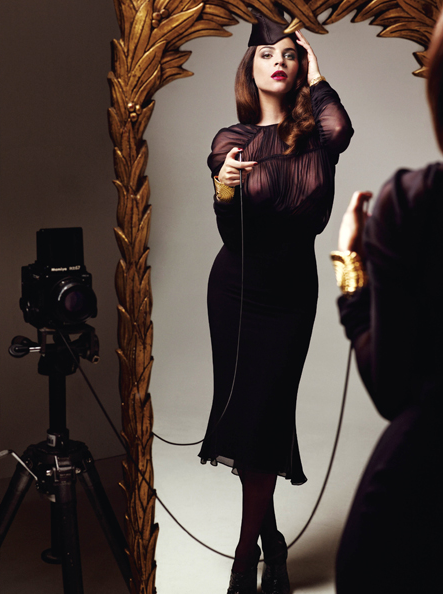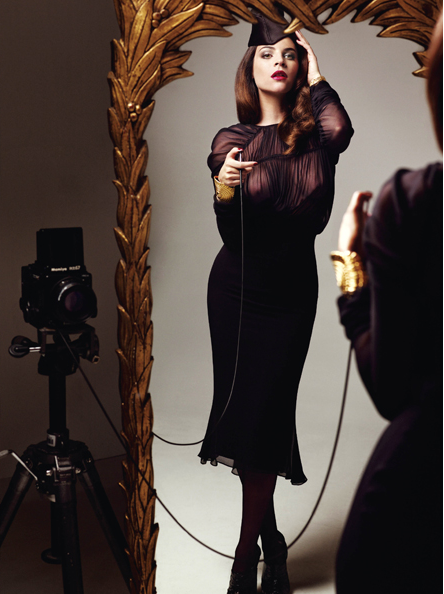 A select group of editors saw the first fruits of Tom Ford's labour back in February. We saw the results of his hard work earlier this year, when he unveiled it exclusively to Vogue. Now, we're seeing it again, this time on Julia Restoin Roitfeld, who not only models highlights from his womenswear debut, but also interviews the designer.
Because, let's not forget, the pair are nothing if not good friends and familiar work partners after Ford picked Julia – his modern day muse – to star in his first fragrance campaign some years ago, and then again to model his highly-anticipated SS11 collection at New York Fashion Week.
"I told myself that I would not come back to women's fashion until I felt I had something new to say," Ford tells Julia in this month's V magazine, which sees the style icon and occasional model play dress up in his glam spring offerings – and photograph herself.
"I feel that fashion has become too serious and that the actual customer's needs have not really been addressed. Fashion needs to make one happy. It is a luxury and should enhance one's quality of life."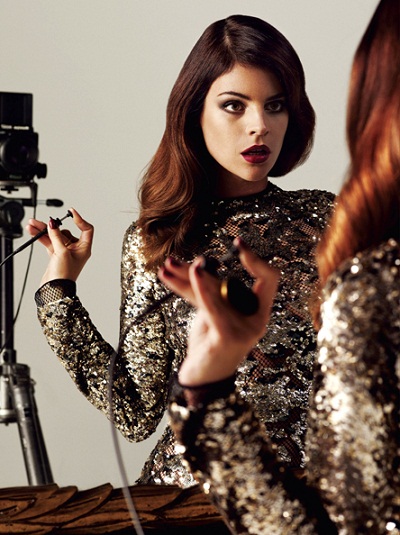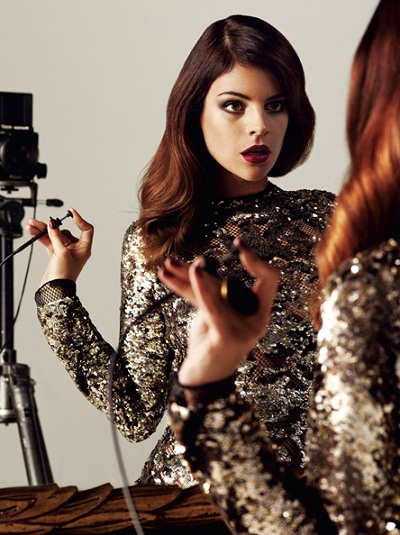 And as for his inspiration?
"Real clothes for real women," he says. "I want to concentrate on my real customer. That's why I showed idealised versions of her – different women of different ages. It was about individuality, different body types, women who have their own style."
But those thinking ahead and wondering what, perhaps, might be his New Year's resolution will be disappointed.
"I don't have one. I believe in living life the way that you want to live it every day, and if you do that you don't really need to have New Year's resolutions."
Well that's us told. See the full interview in this month's issue of V magazine, on shelves now, or online at vmagazine.com