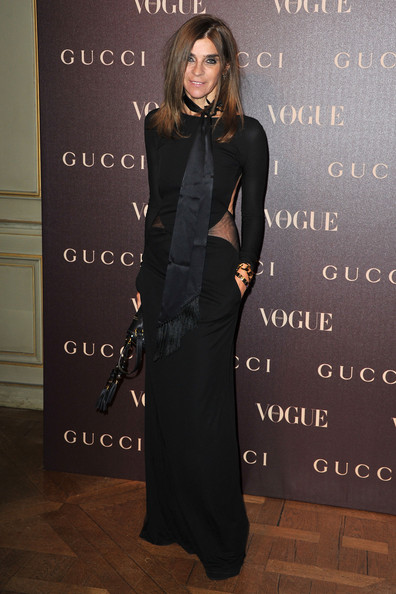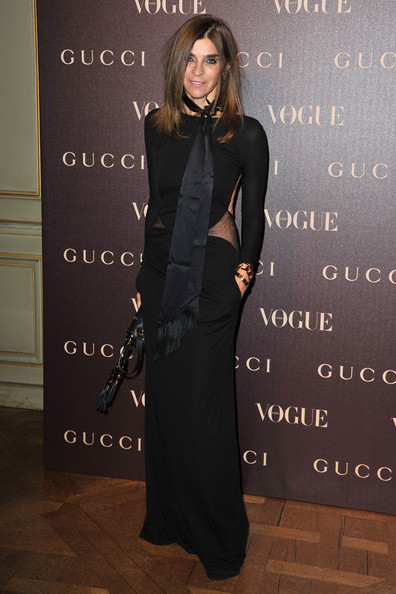 When Carine Roitfeld decided to step down from her editor-in-chief post at Vogue Paris late last year, the fashion world was, naturally, spilling over with unanswered questions – not least how her new replacement, Emmanuelle Alt, would handle the highly challenging role.
But it would seem things weren't so rosy behind closed doors for Roitfeld and Alt, who'd spent 10 years working together, and tensions had brewing between the highly strung style pair.
It's now thought that Carine was kindly asked to resign after bosses weren't too happy with her Ford-inspired March issue, not to mention her lack of office presence. When asked by The New York Times if these two things combined were a contributing factor to her departure, Roitfeld replied:
"Maybe, maybe. Everybody has an opinion. Before, it wasn't a problem, and anyway the magazine was doing very well. It's difficult to work with a big team. Maybe it's good I go back to my roots," she said, adding that her bosses received complaints from advertisers over the Ford issue. "I was killed for that. You know, it's difficult to try to do something new each month."
Still, she doesn't regret her decision to leave. "I'm very sad, but in a way I'm very happy, too," she says. "I don't want to get old in this golden cage. I'm very punk in a way."
Tensions were bound to brew between Roitfeld and Emmanuelle eventually, and it seems the pair haven't been able to put their differences aside as of yet, with both women revealing they are no longer speaking – though neither want to confirm why.
Alt, however, seems unfazed by the matter, highlighting Roitfeld's leaving as natural, as if it were destined to happen one day.
"I don't look back and see clouds anywhere," she says. "Carine is someone who needs to be free. She's the rebel of the class. She hates authority. She dealt with it for years."
Perhaps all's not fair in love and war – and for this sparring duo, the perfectly polished claws are positively out.