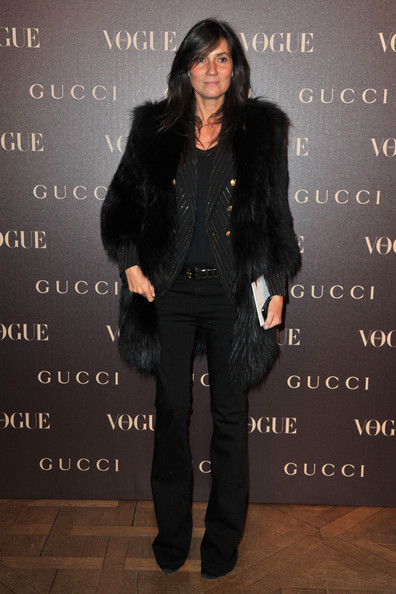 Since the announcement was made that Emmanuelle Alt will be replacing Carine Roitfeld as the new editor-in-cheif at Vogue Paris, the fashion world has been in a mind-boggling frenzy – where will she take the magazine? How much will she change? How does she feel about her new role? Well thankfully, we've got the answers.
Well, thanks to Hilary Alexander, actually, who caught up with the stylist-turned-editor at Paris Couture Week, where Alt finally revealed all to the uber journalist about landing her dream role.
"I never thought about my future," she tells the Telegraph. "I'm not somebody looking at tomorrow, I really live like today. So I never thought about it, but it was like – why not? It's great news!"
Alt's already begun work on the first cover under her helm, which will star Gisele Bundchen in a sunny St. Barts shot by renowned photography duo Inez van Lamsweerde and Vinoodh Matatin, but what else can we expect from her expert eye at Vogue Paris? Does she have a new direction up her sleeve?
"French Vogue today is a successful magazine and it has a strong identity, so it will probably stay along the same lines," she explains. "But, I mean, some things will change of course, because we have a different eye – it will be the same, but different!"
Playing it cool, huh? Although she may have not spilled the beans entirely on where she'll take the magazine, we guess leaving a few mysteries unanswered is never a bad thing – we'll just have to play the waiting game until August when we'll see the first real fruits of her solo labour.