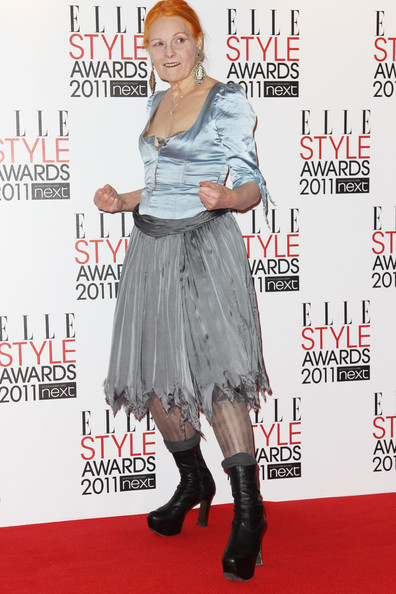 After showing her fabulous AW11 Red Label collection at London Fashion Week on Sunday, Vivienne Westwood denies rumours that she's first in line to design Kate Moss's wedding dress.
"No, I think she's designing it herself," says Dame Vivienne. "She has done her own fashion range and she knows about clothes. She knows what she is doing, she doesn't need my help. Kate is a mate. I've known her for years and I'm really happy for her."
Changing the subject to fellow wife-to-be later this year Kate Middleton, Westwood wasn't so favourable towards the young royal and her style credentials.
"I would have loved to have designed Kate Middleton's but I have to wait until she kind of catches up a bit somewhere with style," she told the Daily Mail. "When people ask me where she's going to get the dress from – she's definitely not going to get it from me, or I would have heard."
Pretty tough words from one Queen to another.