Last Updated on 17th May 2018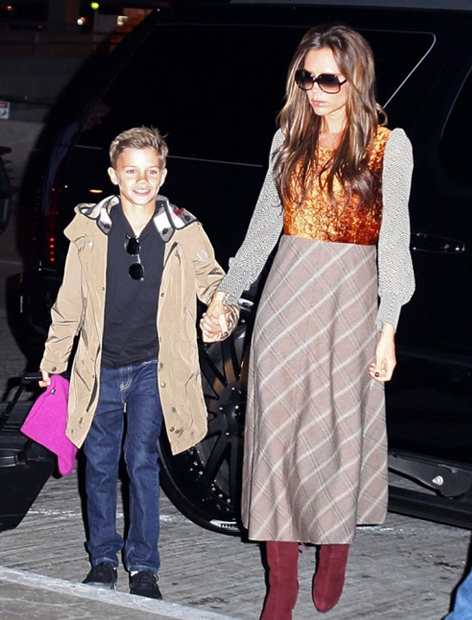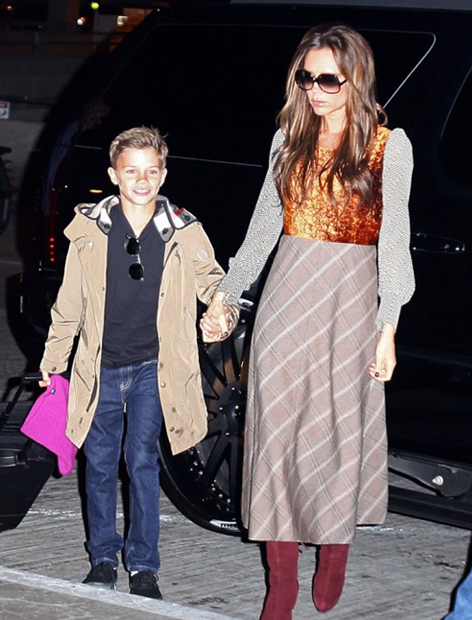 Well this is unexpected. We had to do a double, even triple take when we saw Victoria Beckham out and about in this bohemian number from Comme des Garçons.
Posh Spice is stepping out of her comfort zone (which usually consists of her own collections, with a few other designer bits and bobs thrown in every now and again) and we have to say that we are loving it.
Victoria couldn't be more on-trend if she tried with the autumnal tones of the outfit and its varying prints and textures. And on top of everything else, VB actually looks happier, less intimidating and a lot more approachable in this look, don't you think?
We don't know what prompted the change but we want Victoria to take more sartorial risks in future because we like LOVE what we see before us. She has the money, contact book and figure to literally wear anything she wants, so the possibilities are endless. Our imaginations are running wild!
Do you like Posh's new image? Should she take more style risks?
If you want to rock Boho Fashion like Victoria then you need to check out Top Tier Fashion. There you'll find a great selection of products and great prices!
[poll id="380″]