Last Updated on 23rd January 2021
If you've been anything like us during quarantine, you probably haven't worn anything except sweatpants or leggings and your favorite baggy tee.
Although we love being comfy while lounging at home just as much as the next person, it's also nice to remember what it feels like to wear nice clothes and show off your favorite gold chain necklaces or new spring shoes.
Try spicing things up one day by finding an excuse to break out some of your new spring looks.
Spring Fashion Trends
If you're searching for fashion inspiration, look to the runway and you'll find a variety of eclectic styles that you can expect to see people sporting this spring.
We decided to highlight some of our favorites that stuck out this season to help you pull together a totally unique look.
Chunky Jewelry
For anyone who is already a fan of flashy but stylish gold chains, this trend will be easy to hop on board with. Many models this season have been rocking chunky necklaces, bracelets, and even earrings.
Although we've seen this to be popular in women's fashion, there are plenty of cool gold chains for men that will bring your outfit to the next level.
Find a material that matches with your individual style—white or yellow gold or cheaper pieces made from brightly colored plastic or even clay.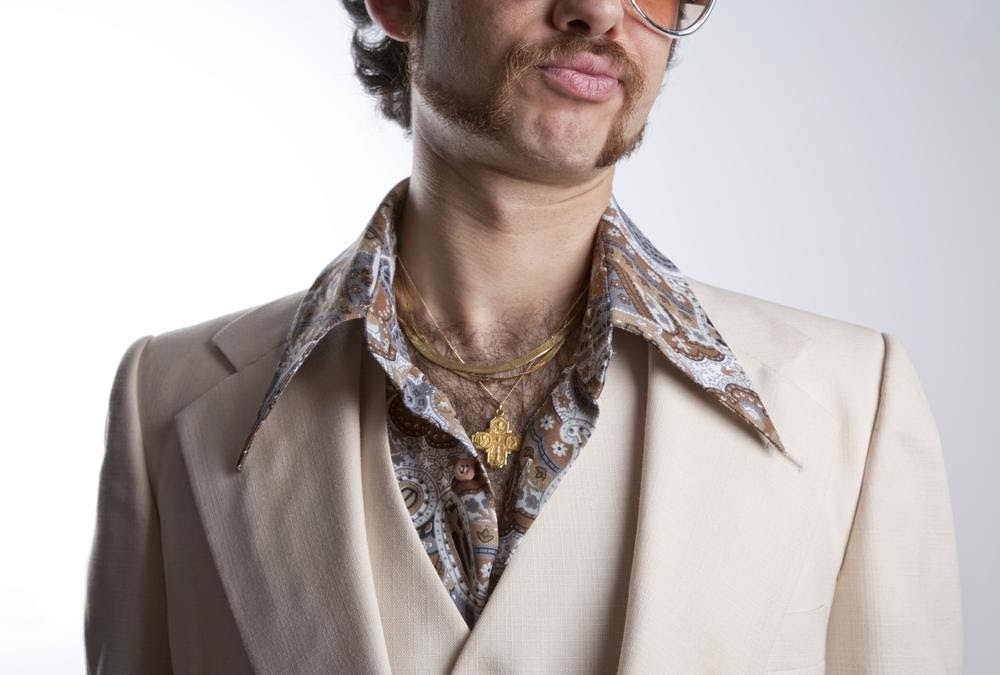 The Disco Collar
Okay, we're super excited about this one—the long, flared-out disco collar on men's shirts and jackets that give us serious John Travolta in Saturday Night Fever vibes.
Many designers have been experimenting with this classic 70s and 80s look to bring a little bit of vintage back into our modern style.
We highly recommend giving this look a go if you have a special event or a big night out that calls for a standout outfit. You can dress up this look with an iced-out Rolex watch or a thin, white gold chain.  
Bright Colours
Usually we think of pastels when we think of spring, but, this year, things have changed. Bright, fluorescent shades have been all over the runway, from highlighter yellow to neon pink.
This is a really fun trend for both men and women that kind of also reminds us of 80s workout fashion. The 80s are back, baby!
Break out your brightest solid-colored attire and pair it with a chunky necklace to hit all of this spring's style requirements.
How to Show Off Your Spring Looks at Home
Have a Virtual Happy Hour
As everybody grows bored of being trapped in their house, many have turned to video conference calling programs like Zoom and Google Hangout meetings to get all of their friends together for a virtual happy hour.
This is a great way to reconnect with your friends that you haven't been able to see in a while, and it's an even better excuse to show off your spring looks.
Plan a day and time and invite all of your friends. Then, take the time to get all dolled up and get dressed as if you're really headed to happy hour (ah, remember those days?). 
Plan a Dinner Date with Your Significant Other or Roommate
If you live with your significant other or a roommate, you're actually one of the lucky ones—even if they're starting to get on your nerves just a little bit.
Being stuck at home alone can be even more frustrating. When you have someone else to buddy up with, you can plan fun nights like a dinner date where you order takeout (or even better, delivery) from a fancy local restaurant.
Then, pull out all the stops and dress to the nines in your best date attire. Or, if you're having dinner with your friend, dress up like you're headed out to the bar for the night. 
Put on a Fashion Show
Okay, this one is probably more appealing to the ladies, but men can have fashion shows too! If you don't live with a friend or a partner, you can plan another FaceTime date with your girlfriends and take turns putting on your very own fashion show.
You could also turn this into a spring cleaning project and ask your friends or roommate to help you decide which clothes to keep for the season and which ones to ditch. If you're going the fashion show route, really play it up. Do some crazy makeup and add fun accessories. 
Look Professional During Work Video Calls
If you're working from home like so many others right now, you still have responsibilities like phone and video meetings.
Maybe you've been content with simply rolling out of bed in your PJs and keeping the computer camera off, but, if you're looking for a reason to make things feel normal again and you want to try out some of this spring's work clothing styles, take the time to get up and get dressed before your next call, and turn that camera on.
Everyone will be impressed with your sense of style and motivation and, if it's a client or customer call, you'll make a killer first impression.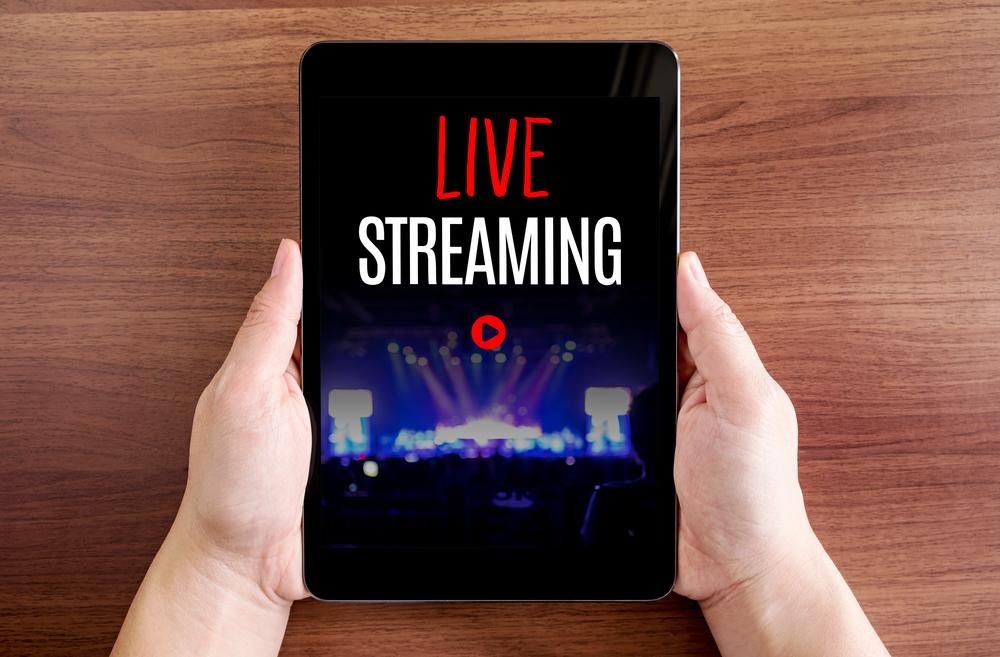 Get Dolled Up for a Live Concert Stream
Many famous musicians have been hosting their own live streams of concerts and cover songs to keep everyone entertained even when we can't be together.
If there's a particular live-stream concert that you want to tune in for, why not turn the whole event into a big night? Break out your favorite gold chains or party dress and get ready for the concert.
Stay Stylish Even in Quarantine
There is something beneficial about getting up and getting dressed into real, actual clothes (no, those sweatpants you've been wearing for a week don't count), especially during a time like this when we're all stuck inside the house without much else to do.
The next time you're looking for a reason to slip into something a little more flashy, try hosting a virtual happy hour or get your friends on FaceTime for a fun spring wardrobe fashion show.