Last Updated on 27th January 2023
Do you want to look expensive without breaking the bank? It's possible!
You don't need a huge budget to create an enviable wardrobe. With just a few simple tips, you can get the "expensive vibe" without causing a major dent in your wallet.
From learning where to shop secondhand to investing in quality basics, strategically accessorising and staying true to neutral colours, we'll cover everything so that looking well put together is effortless (and affordable).
Plus, learn how tailoring is key for making any outfit look high-end, as well as knowing which details make or break an ensemble.
Here are all the secrets for achieving that expensive look on a budget – let's get started!
How to look expensive on a budget?
1. Shop Secondhand
One of the biggest advantages of buying second-hand clothes is that it can save you a lot of money. Many thrift stores and consignment shops offer quality items at a fraction of their original cost. You can find designer labels, vintage pieces, and unique items for much less than they would cost in retail stores.
When searching for items in thrift stores or consignment shops, take time and carefully look through all the racks, as some gems may be hidden away from plain sight.
Also, look closely at seams, buttons, zippers and other details to ensure that the item is in good shape. Try on the garment to make sure it fits properly or if there are any noticeable stains or holes.
It's also important to pay attention to fabric content as some materials may not be suitable for machine washing or dry cleaning.
Before buying something secondhand, do some research online first, so you know how much an item typically costs new and its current resale value.
This will help you determine whether or not a particular piece is worth purchasing based on its condition and age.
It's also best to compare prices between different thrift stores or consignment shops to get the best deal possible!
Don't limit yourself when looking for second-hand clothing; shop both online and offline until you find exactly what you want at a price that works for you! There are many great designer resale websites.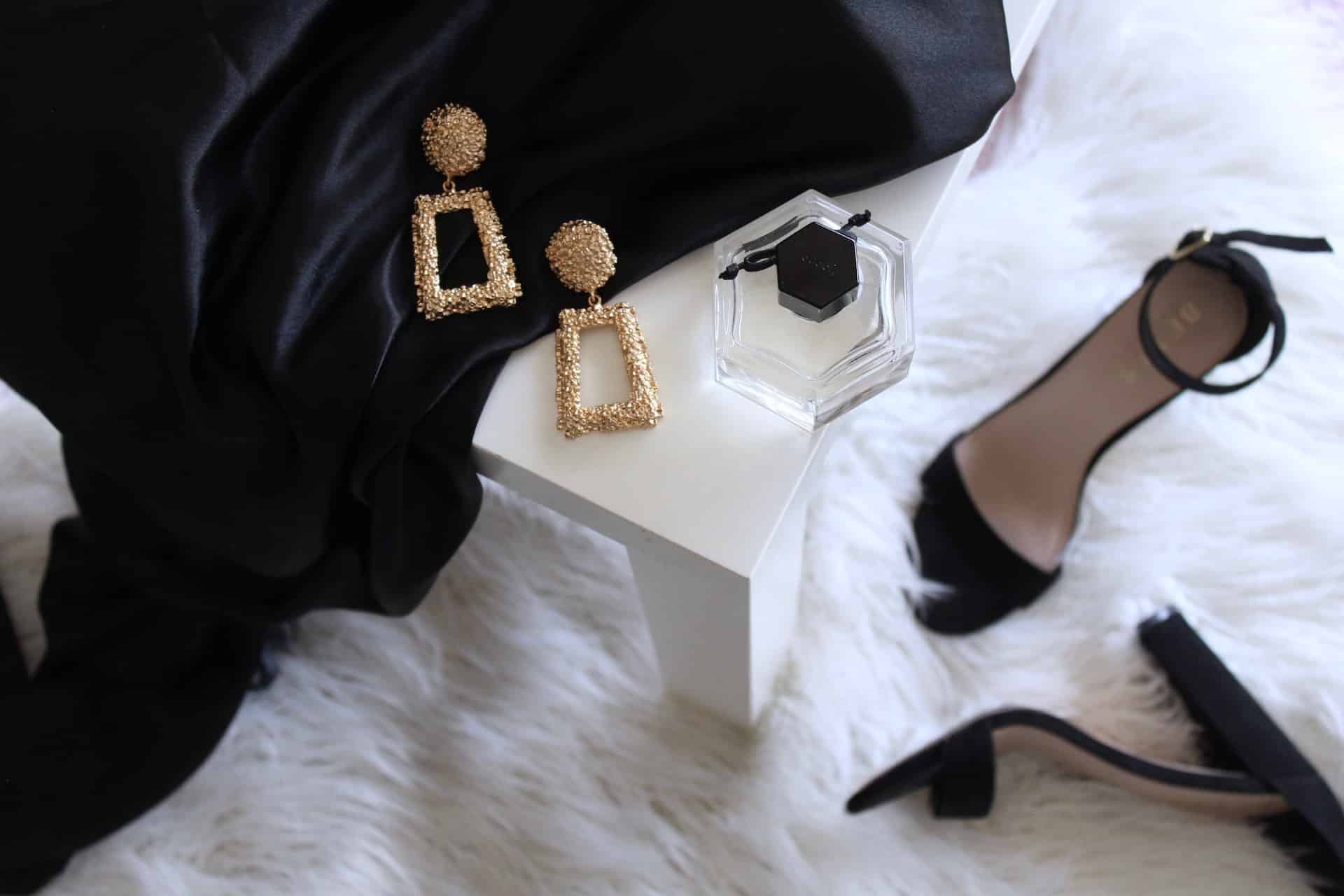 2. Invest in quality basics
Quality pieces are not only more durable and long-lasting, but they also look better. To dress expensive, you'll need to invest in classic items such as blazers or trench coats in a flattering fit. These pieces never go out of style, making them worth spending extra on.
Buy items made from quality fabrics like wool or cashmere blend. These materials tend to hold up better over time compared with synthetic fibres like polyester, which may start to wear away after multiple washes.
Also, look for well-made denim with high-quality stitching and fabric that won't stretch or fade over time.
Finally, investing in quality accessories such as watches, jewellery, designer handbags, belts, scarves etc., is also important. These pieces will last longer than fast fashion items which tend to break easily or lose their shape after just a few wears.
3. Stick to neutral colours
Neutral colours are the perfect way to elevate your wardrobe and make it look more expensive.
Black, white, grey, navy blue, and beige are timeless colours that will never go out of style.
They're also versatile enough to pair with any other colour or pattern in your closet. For example, a black blazer looks great over a basic white t-shirt or a printed blouse. This allows you to create multiple outfits without buying too many clothing items.
Accessorising is another great way to add some interest while keeping things neutral. A simple black dress can be transformed by adding statement jewellery like chunky earrings or bold necklaces in gold or silver tones. Scarves are also an easy way to add texture and colour without going overboard. Think neutrals like cream or camel for maximum versatility.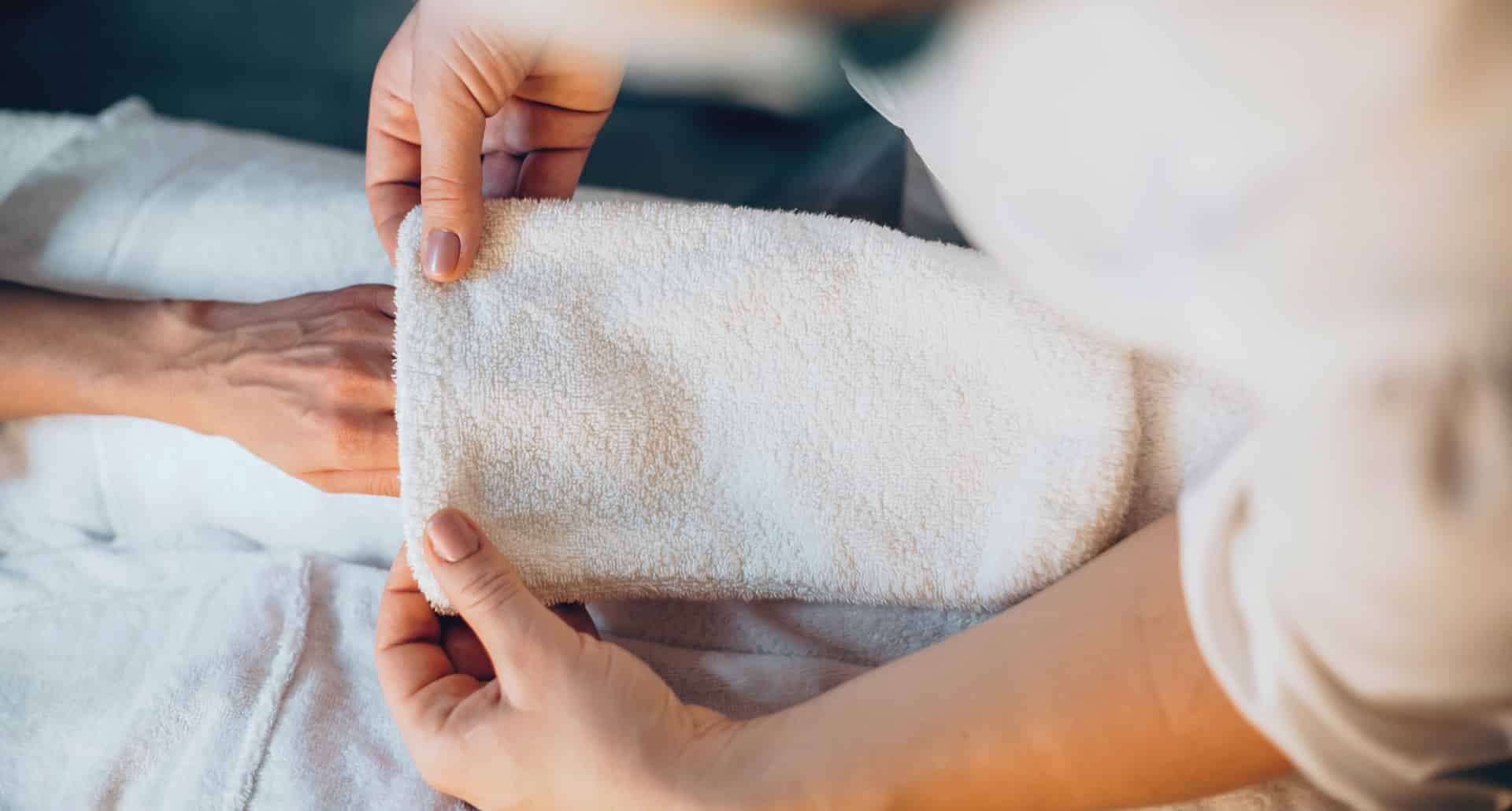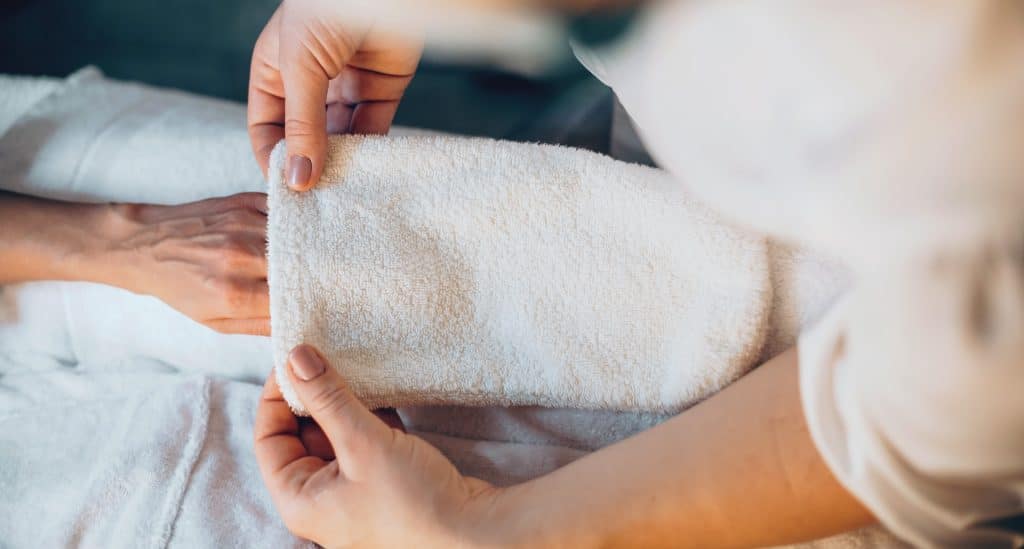 4. Focus on the details
Pay attention to details such as buttons and zippers, which should always match the fabric of the garment (e.g., metal buttons on wool coats). These small touches help give your outfit an overall polished look that makes it appear much more expensive than it actually is.
Details also extend beyond clothing. If possible, get regular haircuts and manicures/pedicures, which will help keep you looking put together even if you're wearing something basic or inexpensive.
5. Find a great tailor
Tailored pieces make any outfit look high-end; as a result, you'll look more put together and stylish.
A great tailor can help adjust the length of sleeves, hems, waistbands etc., which makes a huge difference when looking polished and pulled together.
It's also helpful to know your measurements when shopping for clothing since this helps ensure proper fitting garments right off the rack (or online). Take note of your bust, waist, and hip size so you know what sizes work best for you, especially if you're shopping online.
If you're shopping in-store, try things on before buying them, as this gives you an opportunity to check how something fits without having it altered first.
6. Take care of your clothes
It's essential to wash your clothes properly so they don't shrink or fade over time. Always use cold water when washing items like jeans, sweaters, blouses, and dresses, as hot water can cause them to shrink or stretch out of shape. When using a washing machine, make sure not to overload it as this could damage delicate fabrics such as silk or lace. Additionally, avoid using too much detergent, which can leave residue on the clothing after being washed.
After washing your clothes correctly, drying them properly is also essential for keeping their shape intact and preventing fading colours from running together in the wash cycle. Whenever possible hang-dry items instead of throwing them into the dryer. If you need to use a dryer, set it at low heat for delicate fabrics such as wool and cashmere, which should never be put through high temperatures due to their sensitive nature.
Iron your clothes according to their fabric type. Synthetic fibres usually require lower temperatures than natural ones, so they're not damaged by excessive heat exposure when ironed (a quality steamer works great too).
Also, be careful when folding clothes after ironing and store folded items away neatly in drawers rather than hanging them up to prevent creases from forming again quickly.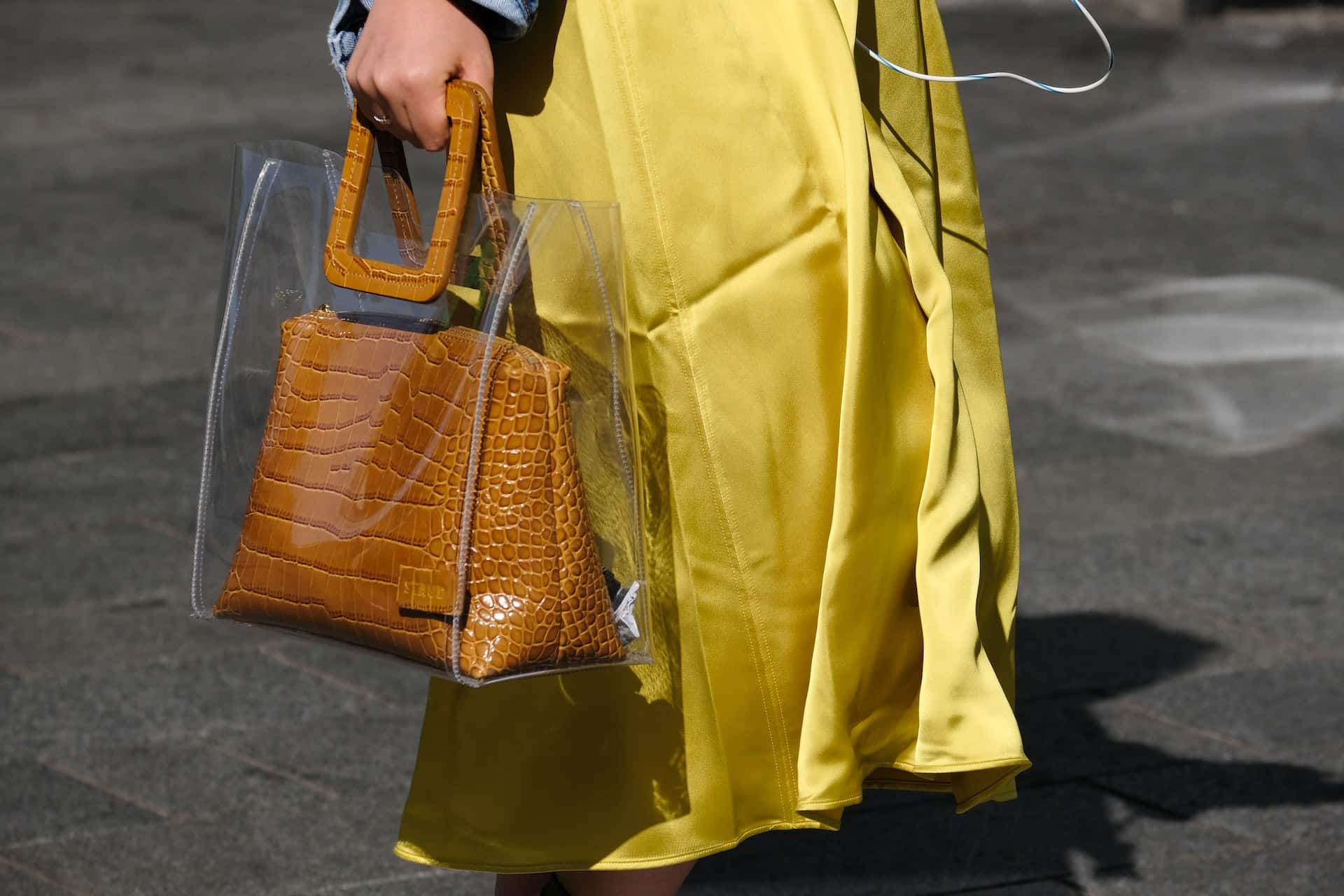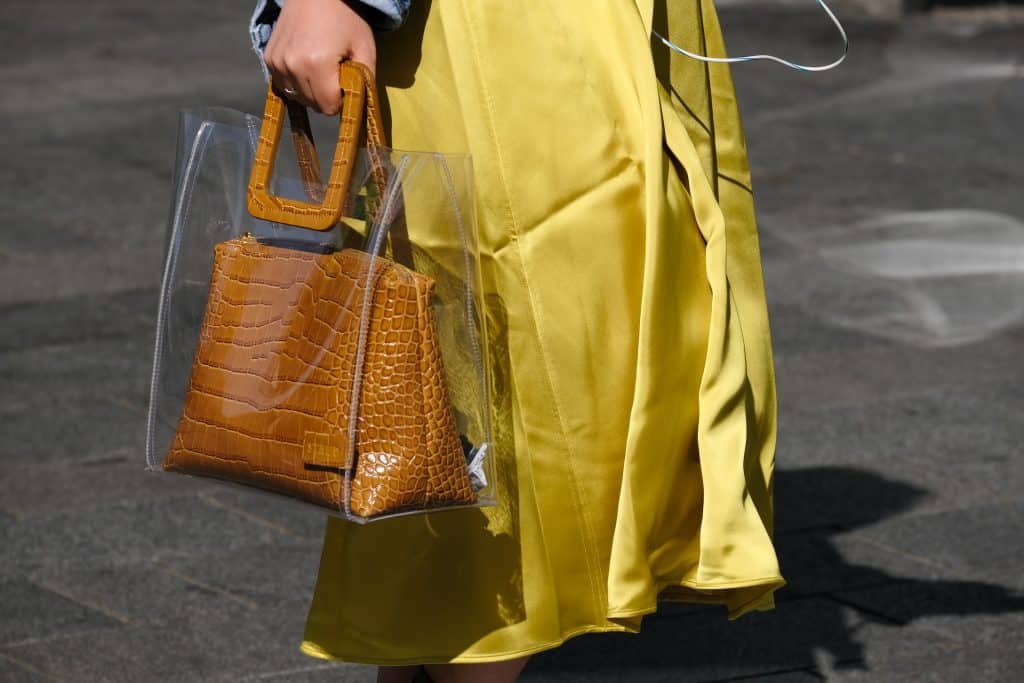 7. Get inspired
Luckily, there are plenty of sources to draw from when it comes to finding outfits that look expensive but don't cost the earth. One great source for style inspo is, of course, Instagram.
Many fashion influencers on Instagram have an eye for creating stylish and unique looks that don't cost a fortune. You can also get ideas for putting together similar outfits with your own pieces.
Luxury magazines like Vogue and Harpers Bazaar are also excellent places to get inspiration. Finally, browse boards dedicated solely to luxury fashion looks on Pinterest and save all the outfits you'd like to recreate.
To Recap
Knowing how to look expensive on a budget doesn't have to be complicated. Shopping secondhand and investing in quality basics are great ways to get started. Accessorising strategically with neutral colours and paying attention to details will help you create an elegant look.
Tailoring is key for achieving a polished appearance, so remember to take your clothes to the tailor when needed. Finally, taking care of your clothes and knowing your style will ensure that you always look put together, no matter the occasion.
FAQs
What makes a woman look expensive?
A woman who looks expensive exudes confidence and grace. She has a wardrobe that is timeless, classic, and well-fitted to her body type. Her accessories are tasteful and subtle yet still make a statement. She knows how to put together an outfit that will turn heads without being too flashy or over the top. Her makeup is always applied with precision and skill, highlighting her best features while looking natural. Lastly, she carries herself with poise and elegance no matter where she goes or what she does – this is the ultimate sign of luxury.
How do you look classy on a low budget?
When looking classy on a budget, the key is to focus on quality over quantity. Invest in timeless pieces, such as a classic blazer or an elegant dress, that will last you for years. Choose neutral colours and simple designs so they can easily mix and match with other items in your wardrobe. Accessorise with delicate jewellery like pearl earrings or a gold necklace to add subtle sophistication without breaking the bank. Finally, make sure everything fits properly. With these tips, you'll look chic and stylish without spending too much money.