It's a typical Monday morning, and you're racing to get ready for work. You swing open your closet, only to be greeted by the same old, tired clothes.
Grabbing the usual blouse and pants combo, you feel anything but inspired and in a major style rut
But what if we told you that with a few simple tips, you could breathe new life into those same old clothes?
That's right, it's time to jazz up your closet and rejuvenate your wardrobe!
Let's dive into some easy tips and tricks to level up your fashion game! 
1. Organise your wardrobe
Organizing a wardrobe can be a total game changer, trust us.
First, start by emptying everything out of your closet. Grab a few friends, or put on your favorite tunes to make it more fun. Next, sort your clothes into categories – think tops, bottoms, dresses, and so on.
Now, roll up your sleeves and begin folding or hanging each item neatly. When you're hanging clothes, try to group them by type and color – it'll make finding that perfect outfit a snap!
For the items, you're folding, stack them in neat piles, maybe even using shelf dividers to keep them in check.
Don't forget about your accessories – use hooks, hangers, or organizers to keep them tidy and easy to find.
And voilà! Your wardrobe is now a beautifully organized space that'll make getting dressed a total breeze.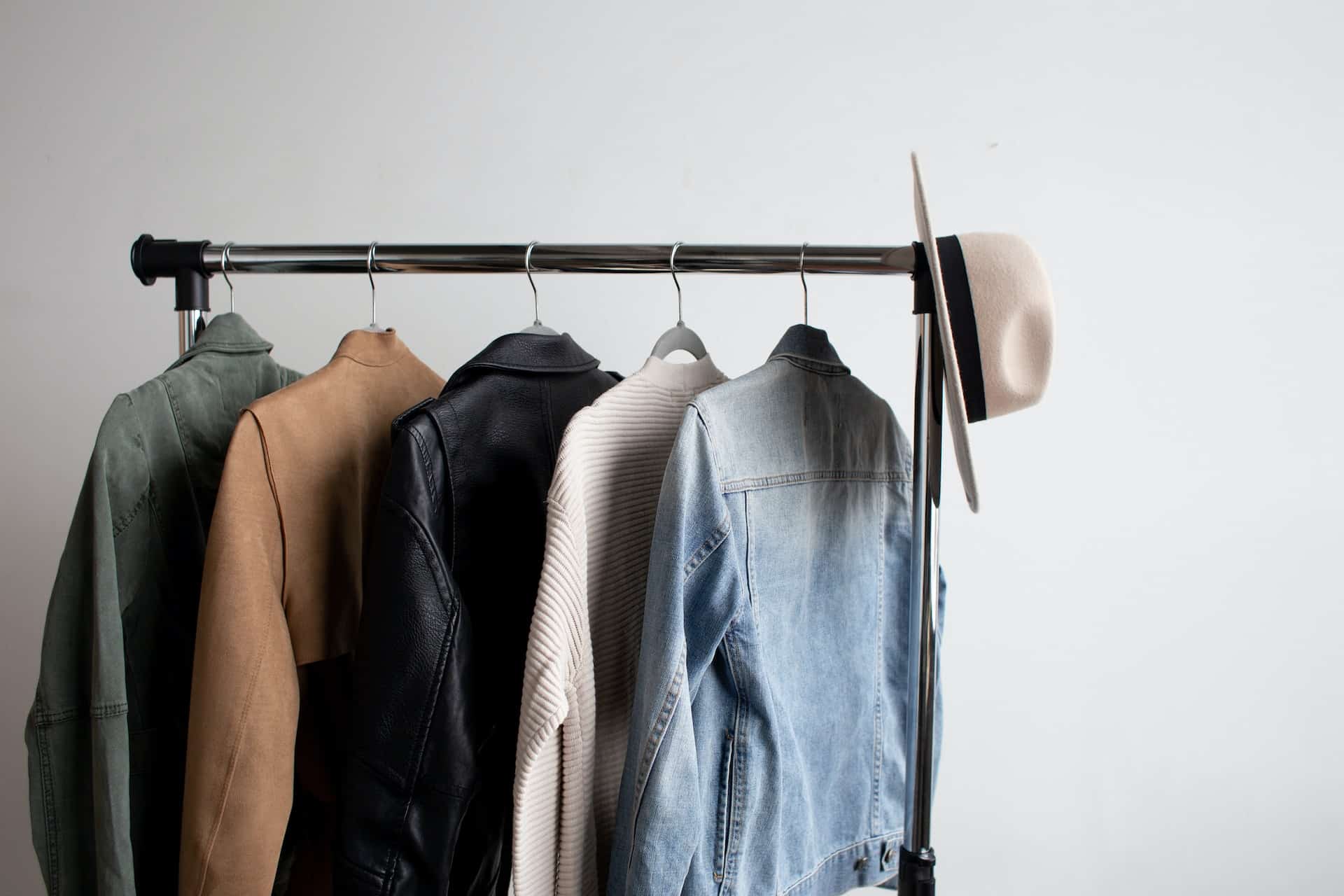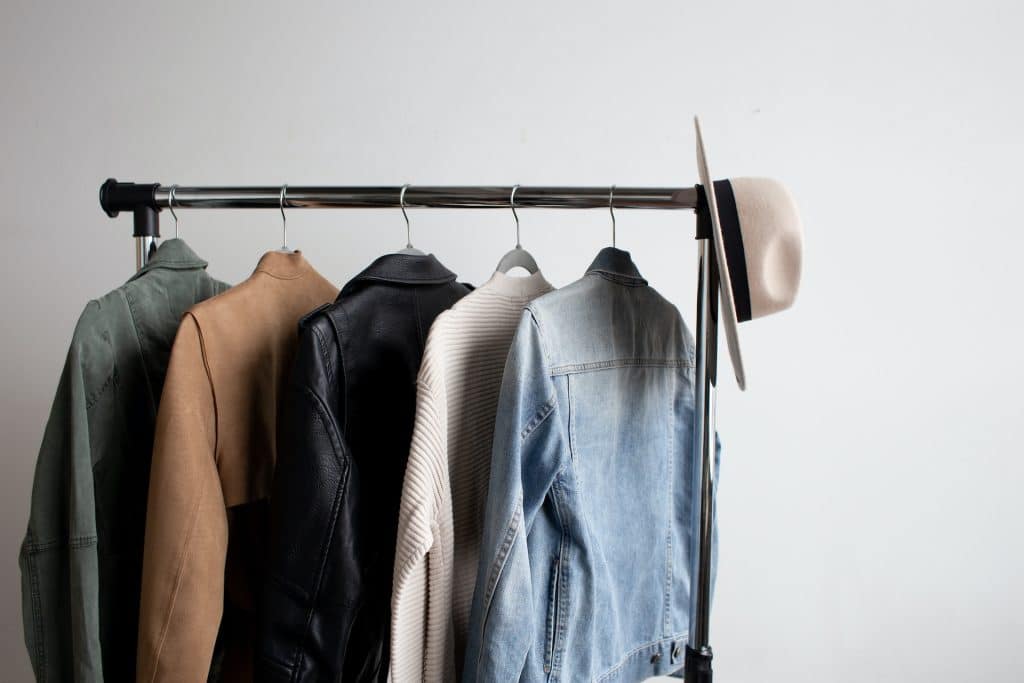 2. Stay On Top Of The Trends
Staying on top of trends can be key to keeping your wardrobe fresh and exciting.
You don't have to go all-out every time a new trend pops up, but adding a sprinkle of trendy pieces here and there can make all the difference.
Follow fashion influencers, read blogs, or check out magazines to stay in the know. Keep an eye out for those current season statement-making items, like bold accessories or eye-catching prints, that can elevate your everyday outfits.
It's all about balance – mix and match trendy pieces with your timeless pieces, like a versatile jacket, black jeans with interesting details, striped shirt, to stay trendy without going overboard.
That way, you'll create a versatile wardrobe that's always ready to turn heads, while still being true to your personal style.
3. Mix it Up With Textures
Textured pieces can create depth, add visual interest, and elevate your overall look.
For example, imagine pairing a chunky knit sweater with sleek leather pants – it's a match made in fashion heaven!
And consider other textured gems, like a faux fur vest for that touch of luxury or a delicate lace blouse that brings romance to any outfit.
Corduroy pants, velvet blazers, and even pieces with ruffles or fringe can also add that extra oomph to your ensemble.
When shopping for textured items, try looking for contrasting colours that draw attention to each layer and create visual interest within your outfit.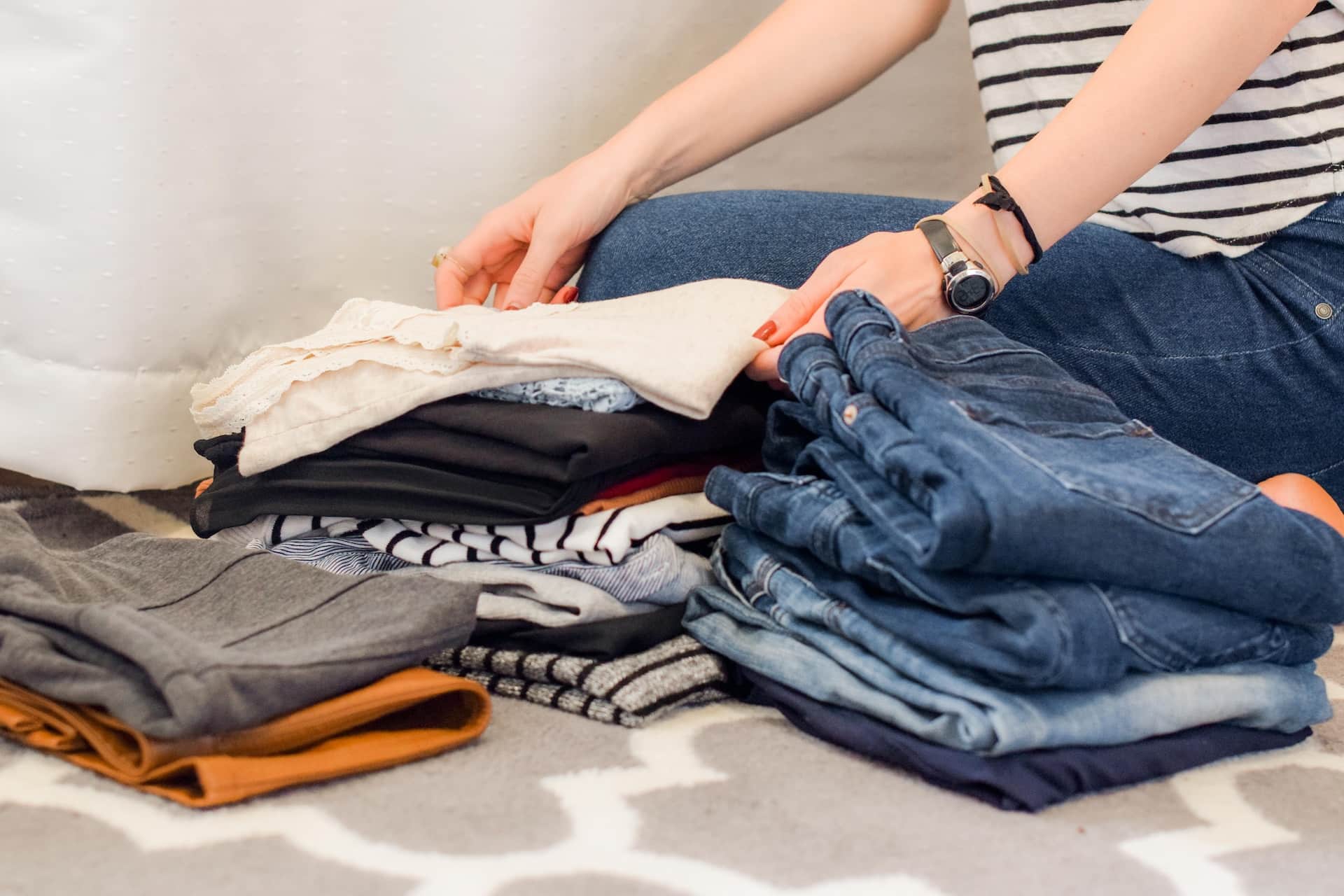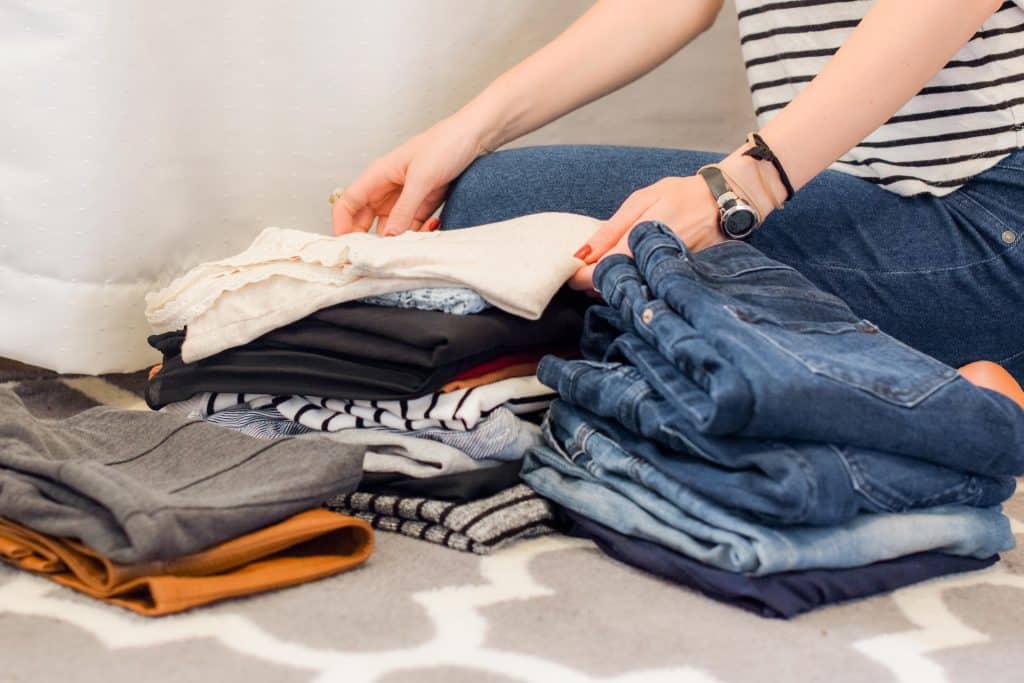 4. Swap Outdated Clothes For Fresh Finds
Swapping out your outdated clothes for some fresh new pieces can really bring your wardrobe back to life. Think of it as a wardrobe refresh – out with the old and in with the new!
You see, updating your closet with current styles and trends not only keeps things exciting, but it also helps you feel more confident in your outfits.
So, take a good look at your wardrobe and say goodbye to those items that have overstayed their welcome. Then, make room for some exciting new pieces that'll brighten up your closet and make getting dressed a joy every single day.
To revamp your wardrobe, invest in new items that easily replace your outdated clothes. Go for bright colors, unique prints, and fun accents that pair well with your existing collection.
With so many style options available, like stunning party dresses or flowing maxi dresses, you can make any outfit truly special.
5. Say Goodbye to Clothes That Don't Fit
Let's face it, we've all got those pieces in our closets that just don't fit anymore. It's tough to part with them, especially when they hold memories or remind us of a different time in our lives.
But sometimes, we just gotta know when to let go. Go through your entire closet and try on all your clothes
First, give each piece a try and be honest with yourself – will you ever really squeeze back into them? If not, it's time to say goodbye.
6. Accessorize to Transform Your Look
Small accessories like neckwear, hats, jewelry, and eyewear can work wonders in elevating your ensemble.
Figure out which pieces match your style preferences. If you're after subtle yet effective touches, opt for understated accessories.
Prefer a bolder look? In-your-face, statement pieces are the way to go. Regularly update your collection with fresh styles to keep your look on trend.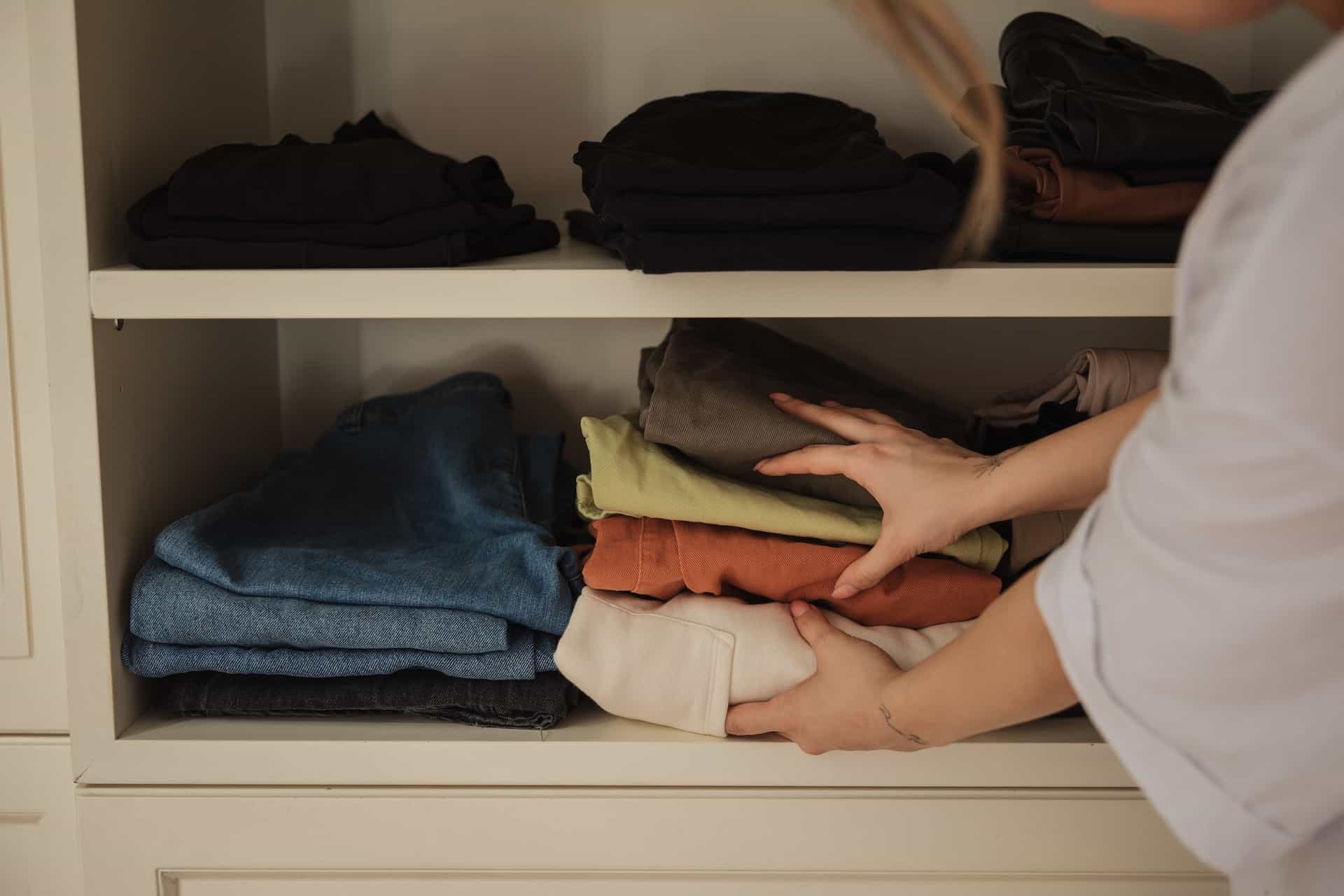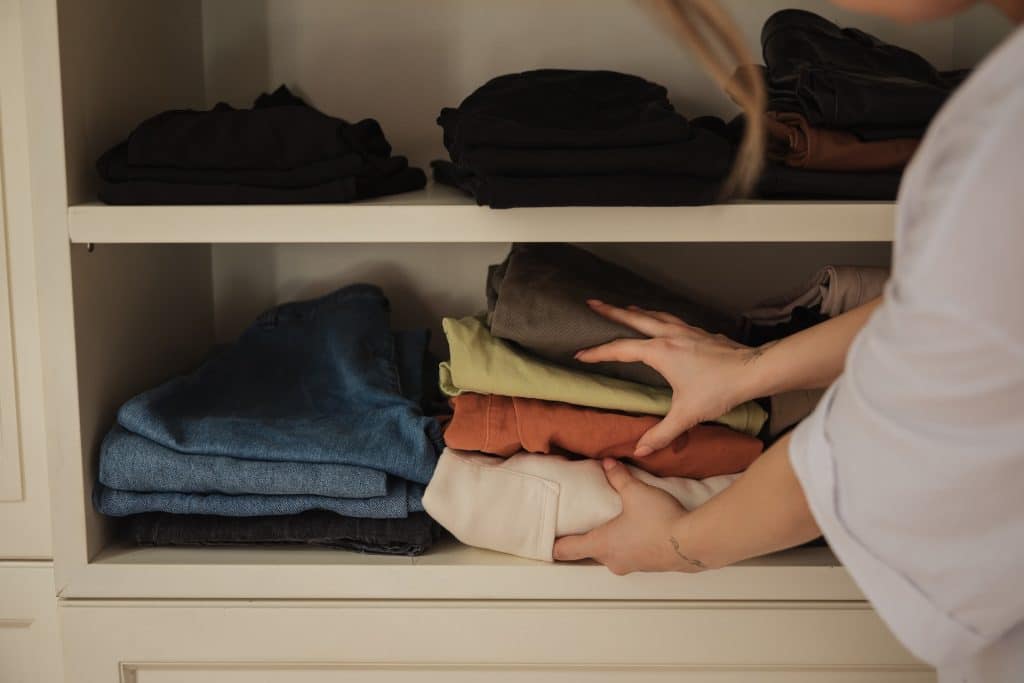 7. Make a Splash with Pops of Color
Injecting a pop of color into your wardrobe is a simple yet powerful way to reinvent your style. Bright hues and unique designs can create show-stopping looks that turn heads for all the right reasons.
If you're usually drawn to neutral tones and safe choices, consider adding a few vivid items for a stunning transformation. Just remember to strike a balance—mix brights with neutrals to avoid an overwhelming look.
8. Breathe New Life into Old Clothes with DIY
Before tossing out those old clothes in your closet, consider getting creative with DIY projects. Easily transform an old pair of jeans into designer-inspired distressed jeans using just scissors, tweezers, and a cheese grater.
A bit of imagination and effort can lead to impressive results! Even if denim isn't your preference, there are countless ways to elevate your wardrobe.
Simple sewing skills can help you add patches or embellishments to a basic t-shirt, leather jacket and sweaters. Or revamp an old dress with a vibrant belt or trendy accessories.
Don't let your wardrobe become stale; get inventive and create something unique that reflects your personality!
9. Experiment With Layering
Layering effortlessly enhances any outfit and helps you make the most of your wardrobe. Experiment with varying lengths and textures to craft intriguing looks.
For instance, try pairing a longer tunic top with a shorter skirt or layering a cardigan over a sleeveless dress for a cozy, chic ensemble.
A few adjustments can transition an outfit from day to night instantly! Combine items from different seasons, like a lightweight summer dress with a chunky knit sweater, for added variety. Word of warning, don't overdo it with layering, as too many layers can be overwhelming.
10. Play With Proportions
Proportion involves balancing various outfit elements, such as silhouette, length, and texture.
For example, pair a long coat with a mini skirt for an intriguing juxtaposition or layer a slouchy top over tight trousers.
Accessories can also play a part—choose large statement earrings or an oversized belt to draw attention to specific areas.
The key is to have fun and be creative! Don't hesitate to explore new ways to wear your clothes—you might be surprised by the looks you discover.
The Closet Makeover You Deserve
Breathe new life into that boring wardrobe by giving it a closet makeover and transforming it into a chic wardrobe you'll be proud to show off.
A little creativity goes a long way: introducing a bit of color, experimenting with textures, and staying on top of trends can truly make a difference.
With a few awesome pieces and some smart organizing, you'll be strutting your stuff in no time. Now, go forth and revamp your wardrobe – your stylish future awaits!